28 Years Nafplion Festival
Our goal is contribution
to good music.
Nafplion Festival has hosted some of the brightest ensembles and artists of the international music scene and has been awarded the prize for the best festival by Hellenic Music Critics Association. In the past year more than 250 Greek and foreign artists have performed in Nafplion, among them some of the most distinguished soloists, 24 quartets, 18 orchestras and many young artists. The concerts are held in historic places in Nafplion and have attracted more than 190.000 people so far. Local, national and international audience supported the festival from the first edition and loyal friends keep returning every year for this highly acclaimed  cultural event.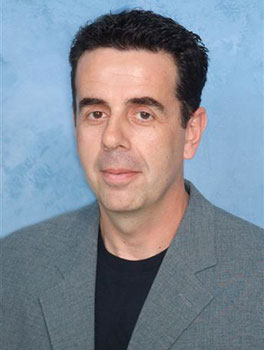 Dimitrios Kostouros
Mayor of Nafplion
Born in the musical feast of the winds in Palamidi's loopholes and the wind's song on the rocks of Akronafplia, the 28th Nafplion Festival awarded by the Union of Musical Critics of Greece opens its embrace on June 28th, hosting a panorama of events that will move the most demanding audience.
As citizens of Nafplion we are proud that the natural sceneries of our city are transformed by Janis Vakarelis, artistic director of our festival and pianist, in places of artistic creation and musical enjoyment. We have promised that in all aspects, we should make a step higher each year. We do that with the Nafplion Festival. Every year, it is even more impressive, and the stock of the past year helps us achieve even higher goals.
Anapli is worth a top music festival and we are doing it with great love and care towards the city, its monuments and its history.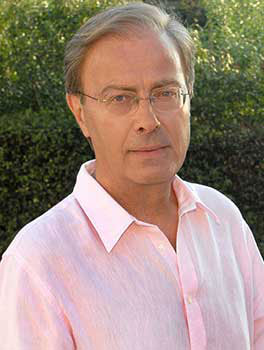 Janis Vakarelis
Artistic Director
Friends of Nafplion Festival
I welcome you all in our 28th festival, which is richer and more open-minded than ever before. As a well-established institution both in Greece and abroad, it proceeds with boldness and imagination, adapting to the wishes of a highly cultured and demanding audience. This is the first time we collaborate with Yale University, as we welcome their Alumni Chorus, one of the world's most famous of that kind.
We also cooperate for the first time with the Embassy of Canada, creating together a concert – a tribute to prominent Greek Canadians, Greek and Canadian living composers, four of whom will be present at the concert, two coming specifically for this from Canada Another first is our co-operation with the Embassy of Ireland and the premiere of their appearance to the Greek audience of Cormac Keveney Quartet and Miceal O 'Rourke. And of course, we continue our partnership with the constant friends and supporters of the Festival from Austria, Denmark, Czech Republic, with well-known artists such as the "divine" accordionist, Bjarke Mogensen. To them is added the unique Greek Navy Band, which fascinated us last year.
I wish you a very special music festival!