29 Years Nafplion Festival
Our goal is contribution
to good music.
Nafplion Festival has hosted some of the brightest ensembles and artists of the international music scene and has been awarded the prize for the best festival by Hellenic Music Critics Association. In the past year more than 250 Greek and foreign artists have performed in Nafplion, among them some of the most distinguished soloists, 24 quartets, 18 orchestras and many young artists. The concerts are held in historic places in Nafplion and have attracted more than 190.000 people so far. Local, national and international audience supported the festival from the first edition and loyal friends keep returning every year for this highly acclaimed  cultural event.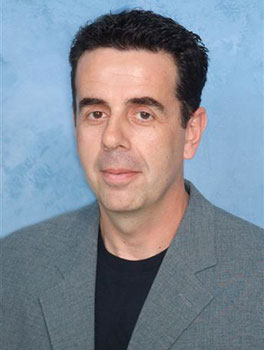 Dimitrios I. Kostouros
Mayor of Nafplion
Dear Friends,
We welcome you to the 29th Nafplion Music Festival!
Despite all the difficulties and special conditions, the Nafplion Music Festival insists on highlighting the great cultural value of our region, by continuing to unfold it and giving it prominence, like in all previous years.
Unfortunately, 2020 obliges us all to be more reluctant and at a distance from each other, but we want to believe that as every year, this year as well, the organizers are doing their best to expand the Festival as an institution and gain more and more stable supporters.
Enjoy listening!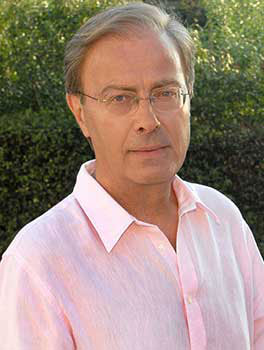 Janis Vakarelis
Artistic Director
Friends of Nafplion Festival
The challenge of this year's Nafplion festival was multifaceted. On the one hand, the design had to be adapted to comply with all measures of hygiene, to the absence of foreign artists (by necessity but also out of conviction), and on the other hand to the preservation of the Festival's international character.
This year's program of the 29th Nafplion Festival resulted in a concise form of the originally planned program, in an effort to keep the innovations intended for 2020: new or less used spaces (National Gallery, Evangelistria, Fougaro) that combine a delightful ambiance with suitability for sanitary isolation, a multi-collection program (jazz, classical, performance, Greek art song), as well as enrichment of collaborations with organizations such as the Peloponnese Region, the Athens Festival, the Athens Concert Hall. At the same time and in order to preserve the Festival's international character, there is a selection of Greek artists with an active and high international recognition.
Michalis Kalkanis is a jazz artist with a strong presence among the representatives of world music with influences from traditional and electronic music, to the religious music of immigrants. Melos Brass is one of the most recognizable and historical Greek bands, with concerts throughout Europe, America and Asia. The stage cantata of Koukos-Christofis "Diary for passers-by" brings in a creative contact, a prominent composer with a distinguished scholar of Greek theater and cinema. And finally, Stefanos Korkolis, in one of his most mature programs, presents poems by leading Greek poets set to music, through the excellent voice of Sofia Manousaki. We hope that this year's festival will go down in the history of the institution as an extremely successful response to our challenging times and as a bridge to the very ambitious, 30th Festival anniversary of 2021!