Tribute to Greek-Canadian composers
Tuesday July 2nd, Vouleftiko 21:00
Mina Polychroniou, soprano – Artemis Bogri, mezzo
Thodoris Tzovanakis, piano
L' Anima String Quartet
Stella Tsani, violin – Mπρουνίλντα – Brunilda Evgenia Malo, violin
Ilias Sdoukos, viola – Lefki Kolovou, cello
Special guest appearance by internationally renowned pianist and composer Alain Lefevre
Part A
Ηarry Stafylakis (1982)
2nd string quartet
Christos Papageorgiou (1967)
In Memoriam
Nestor Taylor (1963)
Lux Aeterna
Part B
Christos Hatzis (1953)
Αwakening
Alain Lefevre (1962)
Un ange passe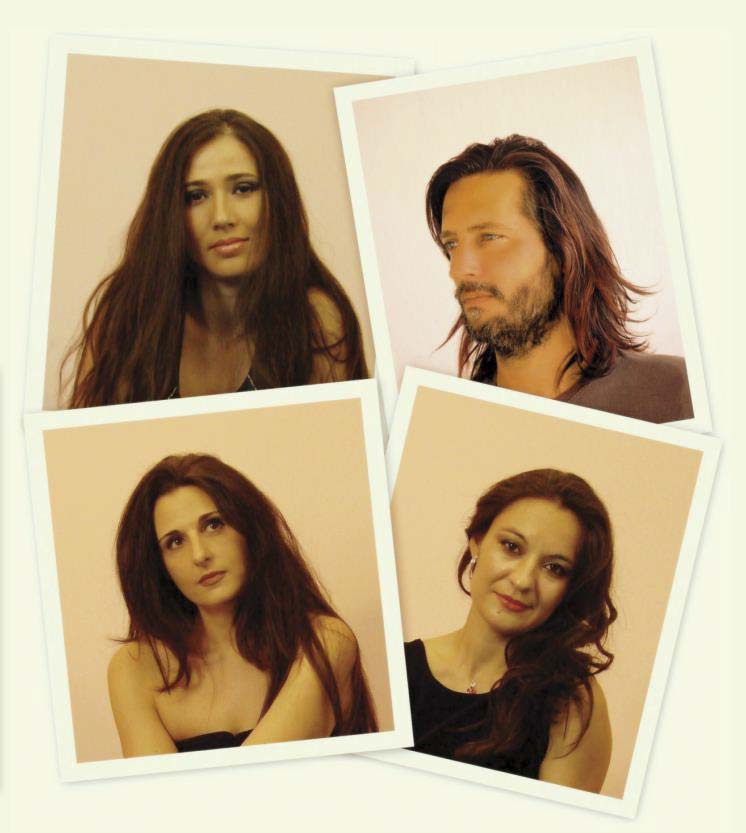 L' Anima string quartet consists of Stella Tsani (violin), Brunilda – Evgenia Malo (violin), Ilias Sdoukos (viola) and Lefki Kolovou (cello). It was formed in April 1996, after several years of collaboration in the Chamber Music class of Tatsis Apostolides at the Athens Conservatory. All four members of L' Anima have been working with the most famous musical ensembles of the country (Athens State Orchestra, Municipality of Athens Symphonic Orchestra, National Symphonic Orchestra of ERT, Orchestra of Colours, Camerata, Greek Contemporary Music Ensembe etc) for a series of years. They have known great success, both in Greece and abroad, recorded several albums and worked with many important conductors and composers from all over the world.
L' Anima has appeared, among others, in some of the most important concert venues in Greece (the Athens and Salonica Concert Hall, the Herodium, the Vergina Archaeological Site, the Presidential Palace, the Maximos Mansion, the Attalus Arcade, the National Gallery etc). They have collaborated with the Ministry of Culture during the "Full Moon Events". They have collaborated with ATTIKO METRO S.A. to organise a series of concerts in various underground stations in Athens. They have appeared at the Presidential Palace and the Maximos Mansion at the invitation of the Greek Presidency and the Government. Also, they performed in April 2003 at the Attalos Arcade, during the Ceremony for the Expansion of the European Union, attended by all of the leaders and delegates of the EU member-states, invited by the Ministry of Foreign Affairs and the Greek Presidency of the European Union. They have taken part in several broadcasts of the State Radio and Television, as well as events organised by the 3rd Programme of ERT (the Greek National Radio). The quartet's repertoir includes the greatest works by the most important composers of classical music, contemporary compositions, works by older and modern Greek composers, as well as transcriptions of famous compositions of the international repertoir.
In 2011 the first album of L' Anima string quartet was released, entitled "Music for Strings" and consisting of works by Greek composer Savvas Zannas.
In September 2014 was released, again from Subways Music, the double album "The String Quartets", where the L' Anima string quartet performs all string quartets of the famous Greek composer, Academician and President of the Greek Composers' Union, Theodore Antoniou. L 'Anima, in 2016, was awarded for his discography by the Union of Greek Theatrical and Musical Critics at a special ceremony held at the Athens Concert Hall. "L' Anima" in Italian means "The Soul".